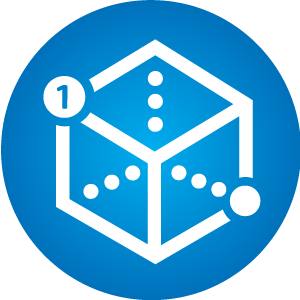 Config Modeling
Automatically change your configurations into network policy
Gluware® Config Modeling provides Intent-Based configuration management for large-scale enterprise networks. The Config Modeling application rapidly automates enterprise networks by leveraging pre-existing brownfield multi-vendor configurations, bringing agility and cost savings to Network IT teams. Config Modeling enables the rapid import of CLI-based features, turning those features into network policy. The network policy will then make only the changes needed declaratively for each feature across the range of supported vendors and device types. Config Modeling is built on vendor adapters and config modeling kits with a pre-built library of capabilities for each operating system across devices including routing, switching, firewall, load-balancer, WAN optimizer and wireless LAN controller, and vendor extensions that accelerate the on-boarding of the network's existing features without programming.
Using Config Modeling benefits include:
Automate as little or as much of the configuration as you need. Start with features like SNMP and AAA, then move onto the entire config.
Avoid template sprawl. The modular design of config modeling enables users to assign a single config policy across many unique devices.
Achieve "golden configuration" in an intelligent way that uses policies flexible enough for unique sites, devices and exceptions.
Automate even the toughest configurations like complex QoS, Routing and even EVPN-VXLAN data center fabrics.
Rapidly onboard your network configuration and policy using one of three methods:
Intelligent Model Discovery Workflow – Use Gluware to dynamically discover the configured features and create the required data-models to automate at scale
Network Feature Design Workflow – Use a workflow to step you through the process of creating a feature to automate and form-fill abstractions
Example feature package – Use one of the many Gluware provided feature packages and customize each feature leveraging your own CLI and network policy
Rapid Onboarding: Onboard current configs and enable policy-based management
Intent-based Provisioning: Declarative with the ability to preview each change
Optimized for Brownfield: Modular template approach enables starting with a few features and expanding as needed
No Programming Required: Leverages current skill sets with CLI and regex
Start now, automate more features over time.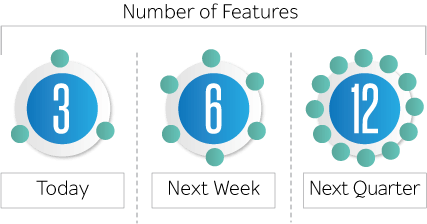 Gluware enables customers to automate as many, or as few network features as they want. If a network feature is not managed by Gluware it will be ignored in the configuration. Often, customers address their pain points first, like QoS, VLAN management, ACLs, SNMP or any network feature that is slowing down operations and affecting the business needs.
Gluware provides an immediate ROI becoming a force multiplier for your IT organization with an average of 50:1 or more reduction in time and cost for network changes with 100% accuracy.