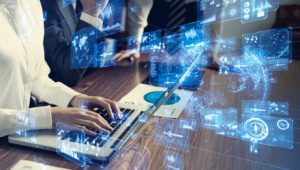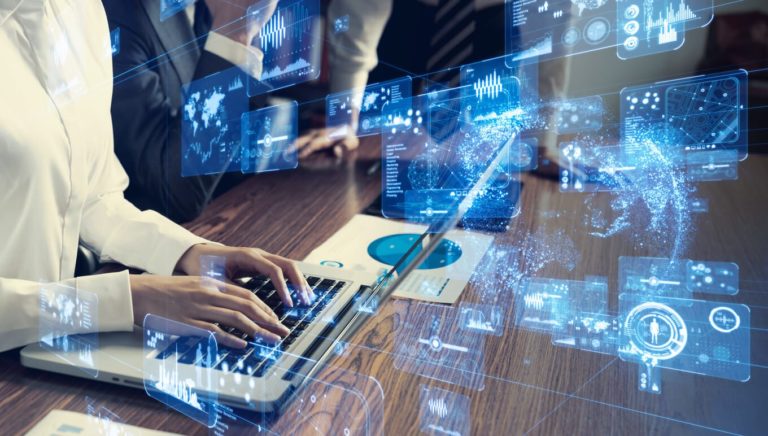 Gluware, Inc. has launched the Gluware® Intelligent Network Automation 3.7 release, delivering significant new features that are in demand by today's Global 2000 enterprises. The Gluware® Application Suite dramatically reduces an organization's time to value and is deployed in the networks of Global 2000 enterprises including leaders across industries from Pharma to Finance.
Gluware Release 3.7 features these new capabilities:
Perform Real-Time Network Device Discovery
Enhancing the Gluware Device Manager application for real-time inventory, the new network discovery feature dynamically discovers all devices in the network and further simplifies the processes of importing and automating of network devices. This is important as organizations grow quickly such as through mergers and acquisitions. Through network discovery, organizations can overcome this challenge to easily and safely assess and onboard new network assets. The feature leverages ARP, CDP and LLDP information to discover IP addresses and crawl the network, then interrogating each device to discover the device details.
View the Network Discovery demo here.
Embedded Workflows Extend Workflow Power Within Gluware
Gluware Workflows enable the automation of any repeated network management process including configuration changes, provisioning services and troubleshooting. For the first time, 3.7 integrates this critical feature within Gluware Config Modeling. In addition, the Gluware Intelligent Model Discovery (IMD) workflow, first launched in 3.6 and in great demand by Gluware customers, has also been enhanced to run directly within the Model Editor as an embedded workflow.
Watch the demo of the IMD workflow running directly within the Model Editor here.
Customizable Roles and Permissions for Gluware Users
Gluware users want granular control over user roles. In addition to the five default levels of Role-based Access Control (RBAC) already available in Gluware, 3.7 allows users to customize roles and enable actions required for every job role.
View the demo of how to customize roles here.
Gluware Enhances Its Ansible Integration with v1.2 
The Ansible plugin launched in 3.6 for dynamic inventory is now extended to add a module supporting Gluware Config Drift and Audit—triggered from Ansible Playbooks. Now users can see exactly what the results are from a Playbook via Drift and ensure that the network remains in policy via Audit.
Read the details about the Ansible plugin and modules here.
View a demo of the Ansible integration here.
Develop, Test and Validate RegEx Directly within Gluware
Gluware leverages the use of regular expressions (RegEx) in several capabilities including Config Audit, Config Modeling and State Assessment. To assist with the process of developing RegEx, Gluware 3.7 provides an integrated utility to quickly see the results on example snippets of network device CLI output.
View the demo of the RegEx utility here.
Enhancements to the GluAPI 
As more Gluware customers use external systems to integrate programmatically, Gluware 3.7 enhances published RESTful API capabilities via the GluAPI. New action calls are supported to preview a network provisioning, provision the network changes and cancel a provisioning activity. Support has also been added for WebSockets, offering a two-way interactive communication session between the 3rd-party app and GluAPI when streaming data makes sense, instead of periodically pulling data.
Additional Network Operating Systems Supported by Gluware 
Gluware now supports 22+ vendor operating systems with the addition of AireOS for Cisco Aironet devices.
See the supported platform list here.
Begin Your Automation Journey 
View a Customer Testimonial: At the recent ONUG Digital Live! event, Gluware customer, Terracon demonstrated how Gluware helps keep their network secure, even during the global pandemic. Watch here.
Gluware on Microsoft® Azure®: Gluware recently announced that the platform is now available in the Microsoft Azure Marketplace and announced a 30-Day Free Pilot-to-Production Trial including software, support and services to help organizations kickstart their network automation initiatives. Read more about the offer and apply here.
Take a Test Drive
If you are interested in kicking the tires yourself and running several use-cases, request a Test Drive here.
For more information and to stay current with the latest from Gluware follow us at:
To schedule a meeting, please contact sales@gluware.com or click here to request a demo. Stay Safe, we look forward to seeing you sometime in the near future!
About Gluware
In today's world, it is a strategic imperative for global enterprise IT to prevent critical outages, enhance network security, and keep up with ever-changing business requirements through increased network agility. As the leader in Intelligent Network Automation, Gluware adds a powerful layer of intelligence to any existing or new enterprise network, with code-free apps that automate and orchestrate mission-critical network tasks at scale. Gluware's patented Intent-Based Networking (IBN) technology is automating the networks of the world's largest and most complex enterprises across a complex tapestry of vendors, technologies, infrastructure and standards, helping to keep them "always on" while reducing the risk of human-induced errors or planning omissions.